Sesame Seed (4 Pack)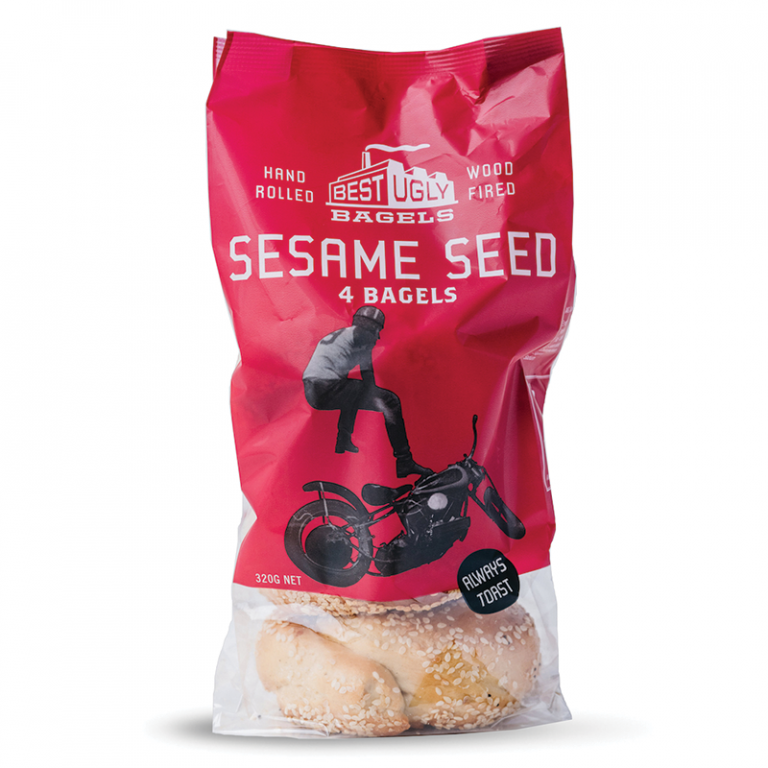 Best Ugly Bagels Sesame Seed 4 packs.
Al Brown's Montreal style bagels are like no other. These puppies are lighter, chewier and salt free. Best split and always toasted. These Sesame Seed Uglies go great with butter, or you can knock them out of the park with cured salmon and cream cheese. OK, they go well with anything. Fill your boots!
Why Best Ugly? Well if you were punched, rolled, boiled and fired, you wouldn't look so great either. Don't worry, our Montreal-style bagels are deliberately manhandled - hand rolled and cut then simmered in sweet honey water. We then shove them into our custom-made stove over which runs on NZ's greatest natural fuel - Manuka hard wood.
That's how we roll.
Allergens: Wheat flour, free range eggs, malted barley flour, sesame seeds
$8.00
---